Lockout Slide Valve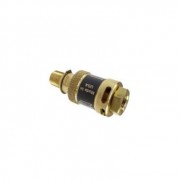 Order Now:
call sales at
1-800-541-6351
7-5 PST M-F or
sales@spokanehose.com
any time
Or, use the quote form below to send a quote request.
Lockout Slide Valve
Valve can be locked in the closed position. This is an especially important safety feature when equipment or machinery is being worked on because it avoids accidental start up, which can cause injurty to personnel. The Lockout Slide Valves can accommodate standard lock shank sizes up to 145".