Absorbent Particulate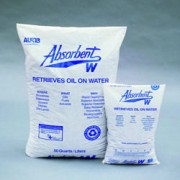 Order Now:
call sales at
1-800-541-6351
7-5 PST M-F or
sales@spokanehose.com
any time
Or, use the quote form below to send a quote request.
Absorbent Particulate
Designed to contain and control hydrocarbons while repelling water. Made from wood pulp reclaimed from the manufacturing products. Hydrocarbons are absorbed into the cell preventing leaching in and draining commonly associated with polypropylene sorbents.