IR Air Reciprocating Saw - Super Duty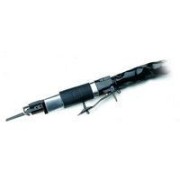 Order Now:
call sales at
1-800-541-6351
7-5 PST M-F, 8-Noon Saturday or sales@spokanehose.com any time
Or, use the quote form below to send a quote request.
IR Air Reciprocating Saw - Super Duty
With increased comfort, performance and durability, this new set-up tool is designed for all types of cutting in aluminum, plastics, fiberglass and sheet metal. Itís the choice for body, exhaust and muffler work. Composite grip area for increased comfort and control. Piped-away exhaust for a cleaner work area. Tease trigger with lock-off for smooth operation and protection against accidental starts. Adjustable guard, integral power regulator, low vibration.