IR Air Die Grinder - Heavy Duty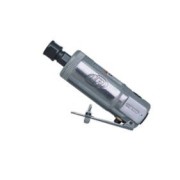 Order Now:
call sales at
1-800-541-6351
7-5 PST M-F, 8-Noon Saturday or sales@spokanehose.com any time
Or, use the quote form below to send a quote request.
IR Air Die Grinder - Heavy Duty
Durable yet economical choice offering longer life and higher free speed at 25,000 rpm. A general purpose tool designed for porting, light weld grinding, and breaking sharp edges. Ball bearing construction for longer tool life. Comes with two collet wrenches. Self-locking throttle lever. Positive grip 1/4" capacity collet chuck.