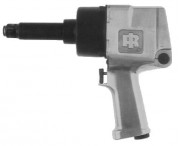 Order Now:
call sales at
1-800-541-6351
7-5 PST M-F or
sales@spokanehose.com
any time
Or, use the quote form below to send a quote request.
Popular truck tire tool, this model includes all the high-performance features of the IR261. You'll be able to reach lug nuts in deep truck wheels easily with its 6" extended anvil. This tool itself is lightweight and very compact.