Specialty Clamp - 59 Series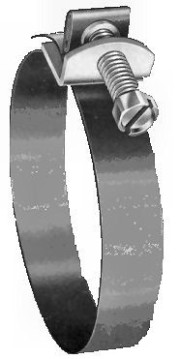 Order Now:
call sales at
1-800-541-6351
7-5 PST M-F, 8-Noon Saturday or sales@spokanehose.com any time
Or, use the quote form below to send a quote request.
Specialty Clamp - 59 Series
"5/16" Hex-Head Screw. Made in one piece. Conforms to any shape. Covers 1 inch to 14 1/2 inches diameters with band lengths ranging from 12"" to 48"". " 1/2" wide galvanized steel band. Zinc-plated, chromated, carbon steel screw and buckle.