IR Air Hammer - Super Duty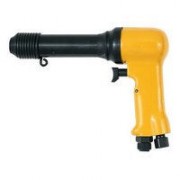 Order Now:
call sales at
1-800-541-6351
7-5 PST M-F or
sales@spokanehose.com
any time
Or, use the quote form below to send a quote request.
IR Air Hammer - Super Duty
Professionals who want the best choose this tool for front end work, heavy exhaust work, riveting, king pin removal, bushing driving, and bolt shearing. Extra-sensitive tease throttle controls starting strokes. Longer stroke piston.