High Torque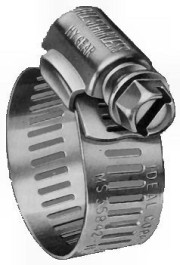 Order Now:
call sales at
1-800-541-6351
7-5 PST M-F or
sales@spokanehose.com
any time
Or, use the quote form below to send a quote request.
High Torque
"Extra wide 5/8" band and a wide profile housing that provides maximum engagement of screw threads to band. " "Engineered to deliver exceptionally high rates of band tension to handle even the toughest sealing jobs. " "Clamps deliver over 800 lbs. of band tension at 150 in. lbs. of screw torque. " That's more than twice the band tension of conventional clamps.