Pump - Electric (220 Volt)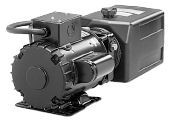 Order Now:
call sales at
1-800-541-6351
7-5 PST M-F, 8-Noon Saturday or sales@spokanehose.com any time
Or, use the quote form below to send a quote request.
Pump - Electric (220 Volt)
For use with T-440-1 only. The T-441 power unit is designed for use with the latest Coll-O-Crimp II press. It features a two-stage pump providing high flow at low pressure for fast ram approach and low flow at high pressure for actual crimping.